We encourage our patients to ask a lot of questions, and we're always glad when they do. We've listed below some of the questions that we most frequently receive, as well as brief answers to them. We hope they'll help you get to know us and the specialized treatments we offer.
Please give us a call if you'd like more information on these or any other dental-related topics.
Are you a PPO or preferred provider?
Our office is a preferred provider for many insurance companies. What this means is we accept a reduced fee for services. This reduces your out of pocket expenses. Your insurance company will include our office on a list or on their web site as a designated PPO.
Do you accept my insurance plan?
Insurance Plans that we accept:

- Access
- Aetna PPO
- AFLAC
- Ameri Plan
- Careington
- Cigna PPO
- DentaQuest
- Delta PPO
- Doral HMO
- Fortis PPO
- Gateway
- Guardian
- H E R E I U Welfare Fund
- MetLife
- Teamsters
- WPEE Insurance Trust Fund
- Unison
- United Concordia

If you do not see your insurance company listed, please contact our office at 412-621-9140.

Insurance is intended to cover some, but not all of the cost of dental care. Most plans include some kind of co-pay, a deductible, and other expenses to be paid by the patient, which we respectfully request at the time of service. Our office is more than happy to work with any insurance company; filing insurance claims for you, and accepting direct payment. However, as the patient, you are ultimately responsible for your account, so it is always suggested that you check the particulars of your plan in order to anticipate your out of pocket expenses. Please try to inform us ahead of your insurance information or any insurance changes, so we can make sure we have time to acquire new updates in your coverage. We would be happy to answer any more questions you may have, simply ask one of our friendly and knowledgeable business office members. We are here to assist you!
What precautions do you take to ensure patient safety?
Our entire practice team is well versed in state-of-the-art sterilization and disinfection's techniques designed to ensure patient safety. This goes beyond wearing gloves and facemasks to prevent passing germs; it includes a specialized sterilization center and a water filtration system, which guarantees a fresh, individualized, distilled water source for each patient. Our office exceeds the standard sterilization requirements to provide a safe clean environment for our patients.
What makes you different from any other dental practice I can visit?
When you become a patient of our practice, we get to know you as an individual. Since our goal is to help you obtain and then maintain the best possible oral health, we take time to understand your dental history, assess your current dental health status, and think through the best options for your particular needs. We also make sure we equip you with the information you need to make wise and healthy choices for your own long-term dental health. We believe that it is our patient's right to choose their dental treatment.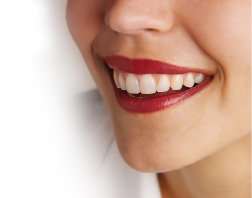 Cosmetic whitening is one of the most requested treatments to improve the overall appearance of your smile. Our in-office laser bleaching process will provide the change desired. Dr. Petraglia can help evaluate your potential for whitening your teeth, based on their current color and the causes of discoloration. Treatment includes a 60 minute laser procedure. Patients are then sent home with custom trays and prescription gel to maintain a white bright smile for years. Individual results will vary. Schedule a cosmetic appointment to review the improvements unique to your smile.
How do I know when it's time to come in for a check up?
An average, healthy adult person typically benefits from a professional cleaning and check up every six months. However, it's tough to generalize because every mouth is different. Some people are prone to gum disease, decay, or other ongoing oral health concerns that require more frequent visits; others simply need a routine professional tartar removal at regular intervals. That's why we're so careful to check methodically and determine what kind of ongoing professional treatment will achieve your optimum dental health.
What about my children, at what age do they first see a dentist?
Early visits provide several advantages: they give us the opportunity to spot and prevent any potential oral health/dental problems; they can also give the child a positive, non-threatening dental office experience. That's why we recommend parents bring their child in at or after the age of two, or at whatever age they're most willing to communicate with an adult other than a parent.
What if I need to cancel an appointment?
We see all patients on an appointment basis and ask that you call in advance so that we may reserve time for you. We respect your time and make every effort to remain on schedule and ask that you extend the same courtesy to us. If you are unable to keep an appointment, please notify us immediately. We appreciate 48-hours notice so that this time may be given to another patient. Appointments cancelled or broken without 24-hour notice will be subject to a $25 cancellation fee.
Will I be referred to other doctors?
Our office provides comprehensive treatment for all patients. During your new patient exam we will review your treatment plan and discuss your options available. We provide the majority of dental services from extractions to implants. Dr. Petraglia is committed to your health & well being and will refer when he feels it is in your best interest.
Payment in full is required upon completion of services, unless prior arrangements have been made. All financial arrangements must be completed prior to the actual procedure. We offer several payment options to let you finance your oral health investment with ease.
We accept Master Card, Visa, American Express, and Discover.
Our office offers different payment options.
For large treatment plans or cosmetic procedures, we offer low or no interest financing plans through Capital One, CitiHealth, and CareCredit.
If you have any questions regarding your account, please contact us. Many times a simple phone call will clear up any questions or concerns.