Preventive Care Services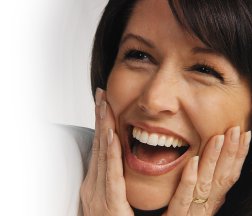 Our office provides preventive care for the entire family. We strongly emphasize patient education during your hygiene visit. Intraoral cameras allow us to project an image of an individual tooth or area of concern onto a chairside viewing monitor for use as a visual aid. We also place a great deal of emphasis on home care, as we believe that it is key to good oral health.
During your examination, we use the latest technology to help diagnose any problems that might exist. We use digital x-rays, which drastically reduce the amount of radiation exposure to our patients.
Early detection of conditions such as gum disease, tooth decay, and oral cancer is one of the best ways to insure the ease and success of treatments.
Gum Disease
Periodontal (gum) disease is an infection of the teeth, gums, and the bone that surrounds the teeth. It is the leading cause of adult tooth loss. Stopping this condition begins with a thorough diagnosis. To identify periodontal disease, we perform a comprehensive examination including periodontal charting and x-rays. If we detect periodontal disease, we will talk with you about treatment options and proper home care to minimize bone loss and restore the health of your gums.
Restorative Services
When restorative treatment becomes necessary, it is important to Dr. Petraglia that the patient understands all of the treatment options. In addition to our patient's comfort, restoring the natural look and feel of your teeth is our greatest concern. For this reason we use only the most up-to-date materials. Silver fillings with mercury are not used in our office.
We use the finest composite and porcelain available in our restorations to emulate the translucency and integrity of natural teeth. Our knowledgeable staff can answer any questions you might have regarding your treatment.
Crowns and Bridges
Lumineers and veneers
Dentures and Partial Dentures
Extractions
Implants
Root Canal Therapy
Tooth Colored Fillings
Cosmetic Services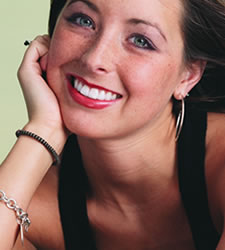 Dr. Petraglia is proud to keep up-to-date on the latest advances and technologies in dentistry. From our beautiful custom dentures, porcelain veneers, and all porcelain crowns, to full mouth makeovers as seen on TV, we provide a wide array of quality cosmetic services. We also work with a comprehensive network of specialists we know and trust.
All Porcelain Crowns, On-Lays & In-Lays
All Porcelain Veneers
Bonding
Custom Dentures / Implant Supported Dentures
Laser Teeth Whitening (In Office)
Lumineers
Zoom whitening
Procera Crowns Certified
Patient Comfort and Technology
At our Office, we provide our patients with the most modern conveniences and latest technologies available to dentistry.
Cosmetic model presentation
CASEY - Patient Education System
Chairside Computers
Digital Radiography
Full Movie Selection
Headache Treatment from TMJ disorder
Implants
Intra Oral Camera
Laser Dentistry
DIAGNOdent early caries detection